Shirley Manson, the fantastic frontwoman of Garbage and Brody Dalle's "wife", is in England touring with her group and promoting the album, Not Your Kind of People, one of the most celebrated releases of 2012.
Even distant, Manson demonstrated the affection that she feels for Dalle and published, through Twitter, a photo of the poster from the show that
The Distillers
performed at Manchester Academy on November 12, 2003, during the promotion of Coral Fang (click
here
and read the review made by NME).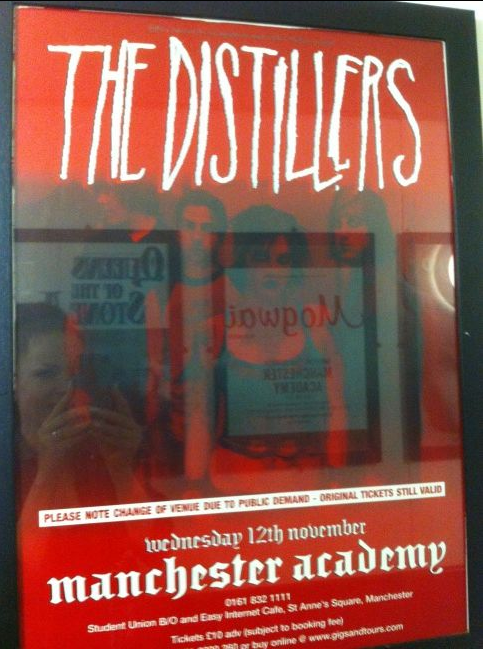 Interestingly, the image reflects a concert poster from Queens of the Stone Age, Josh Homme's band, hubby of Dalle.